Michael customizes financial plans and investment portfolios for each client based on their individual situation, needs, goals and risk tolerance. For clients approaching retirement or already retired, Michael reviews, plans and monitors retirement cash flow to help them feel more confident about having the resources to enjoy their retirement lifestyle.
Throughout a long career in the financial services industry that has spanned more than 25 years, Michael has encountered many different types of market environments and applied strategies designed to mitigate risk or capitalize on opportunities.
As a Certified Financial Planner™ practitioner, he has attained the prestigious CFP® certification, one of the most respected financial planning credentials among consumers and the recognized standard of excellence in personal financial planning.
Before joining Raymond James in 2000, Michael was a financial advisor at Merrill Lynch. Michael's introduction to the financial planning world was as a college intern at Smith Barney in 1990. He graduated with honors from the University of Wisconsin-Milwaukee. He is a member of the Financial Services Institute, the Financial Planning Association and the Society for Human Resources.
Michael grew up in the Midwest. Today, he and his wife, Denise, live in the Milwaukee-area town of Brookfield, as well as in Scottsdale, Arizona. In his free time, he enjoys hiking, travel, strength training, and attending theater and musical performances.
He and his wife are both great animal lovers and supporters, which is reflected in many ways – participating in charitable 5K events to raise money for animal adoption services, sponsoring spay and neuter efforts and diabetes shots for dogs and cats, supporting veterinarian clinics, and adopting animals from the Humane Society, including a three-legged Himalayan cat.
Certified Financial Planner Board of Standards Inc. owns the certification marks CFP®, Certified Financial Planner™,

and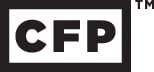 in the U.S., which it awards to individuals who successfully complete CFP Board's initial and ongoing certification requirements.
Raymond James is not affiliated with the above organizations and/or charitable causes.
---
"All intelligent investing is value investing – acquiring more than you are paying for."
Charlie Munger