Insightful guidance for those
NEARING RETIREMENT
For individuals approaching retirement, many questions arise. When can I actually retire? What does it look like at 62? Or 70? How much longer do I need to work to be able to maintain my lifestyle in retirement? Will I have the income I need? How can I stay ahead of inflation? These are all good questions and we hear them often from the individuals, executives and professionals we serve.
Preparation is key. Because people are living longer today, the possibility of going 10, 20 and even 30 years without a paycheck require prudent planning and disciplined cash flow management.
Our goal is to help you with preserving your wealth, and creating a sustainable income stream throughout your retirement while maintaining your standard of living. This includes having a withdrawal strategy that addresses both your need for monthly income and your desire to make your money last. We will create a personalized plan designed to help preserve your wealth and mitigate the impact of market risk, taxes and inflation.
Since Social Security benefits can play an important role in providing retirement income, Social Security analysis is part of the planning services we offer. We can help you determine your eligibility, when best to file, and how to potentially maximize benefits for you and your spouse.
We will help you manage your required minimum distributions and determine the most tax-efficient ways to draw income from your investments. We'll also collaborate with your legal, accounting and insurance professionals on important matters such as estate planning, life insurance and long-term care.
With the right preparation and guidance, we believe retirement can be a most enjoyable and fulfilling time of your life.
Certified Financial Planner Board of Standards Inc. owns the certification marks CFP®, Certified Financial Planner™,

and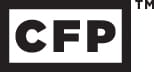 in the U.S., which it awards to individuals who successfully complete CFP Board's initial and ongoing certification requirements.
---
"An investor without investment objectives is like a traveler without a destination."
Ralph Seger